Sterile syringe for single use
Product Detail
Product Tags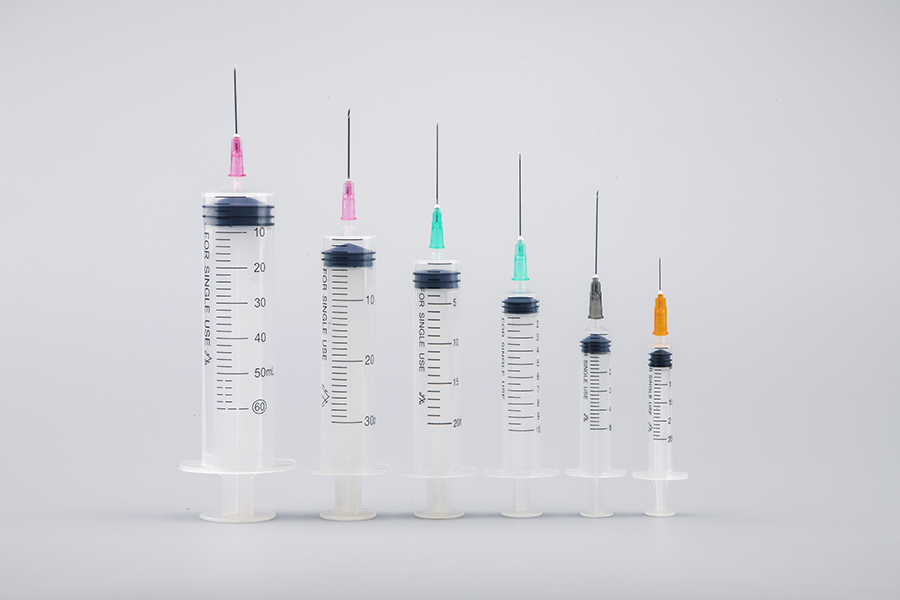 Sterile Syringe has been used in medical institutions at home and abroad for decades. It is a mature product widely used in subcutaneous, intravenous and intramuscular injections for clinical patients.
We began researching and developing Sterile Syringe for Single Use in 1999 and passed CE certification for the first time in October 1999. The product is sealed in a single layer package and sterilized by ethylene oxide before being delivered out of the factory. It is for single use and the sterilization is valid for three to five years.
Product features:
◆ Central nozzle type and eccentric nozzle type, slip type and screw type, two-piece type and three-piece type; soft medium container, hard medium container; with needle, without needle.
◆ Specifications From 1ml to 60ml
Hypodermic needle specifications of syringe with needle:From 0.3mm to 1.2 mm
◆ Dynamic interference fit between components to ensure that the product does not leak.
Stable product quality, full automatic production control.
The rubber stopper is made of natural rubber, and the core rod is made of PP safety material.
◆ Complete specifications can meet all clinical injection needs.
Provide soft paper-plastic packaging, environment-friendly materials, easy to unpack.
the coat is transparent, easy to observe the liquid level and bubbles,the product sealing is good, no leakage, sterile, no pyrogen
Syringe specifications:
Size

Primary

Middle

Carton

Net weight

Gross weight

Specification
(MM)

Specification
(MM)

PCS

Specification
(MM)

PCS

KG

KG

1ML

174*33

175*125*140

100

660*370*450

3000

9.5

15.5

3ML

200*36

205*135*200

100

645*420*570

2400

12

18.5

5ML

211*39.5

213*158*200

100

660*335*420

1200

8.5

12.5

10ML

227*49.5

310*233*160

100

650*350*490

800

7.5

10.5
Syringe needle specifications:
0.3mm, 0.33mm, 0.36mm, 0.4mm, 0.45mm, 0.5mm, 0.55mm, 0.6mm, 0.7mm, 0.8mm, 0.9mm, 1.2mm.
---
---
Write your message here and send it to us