Hemodialysis powder (connected to the machine)
Product Detail
Product Tags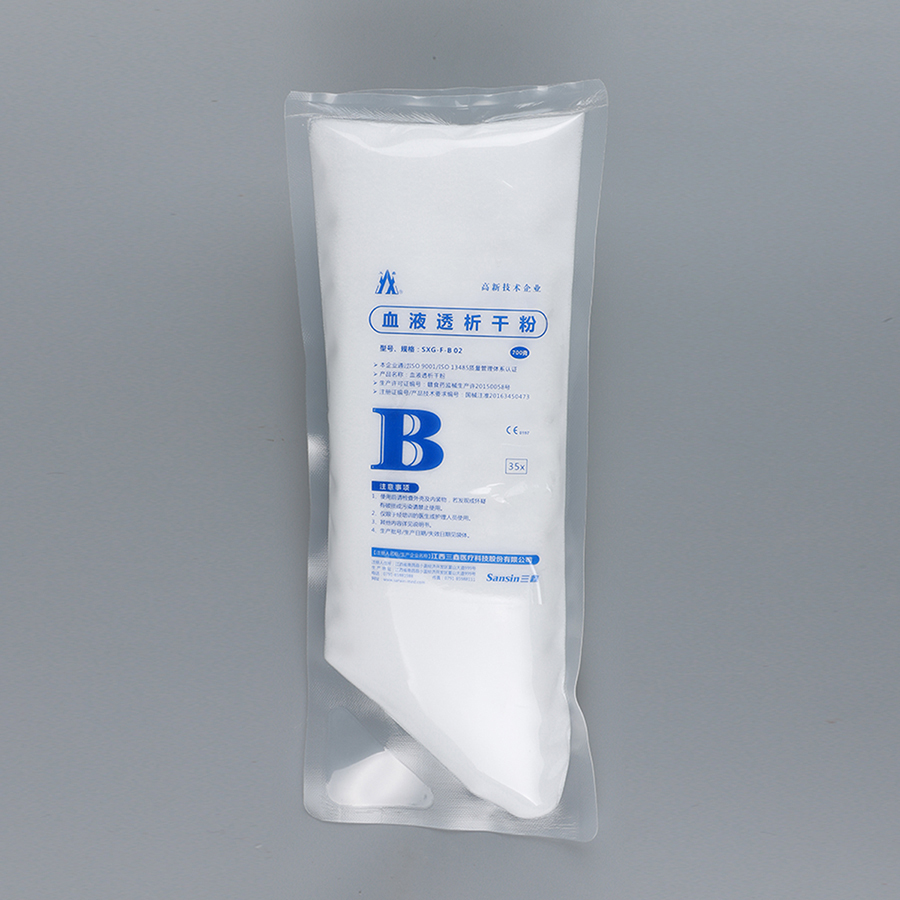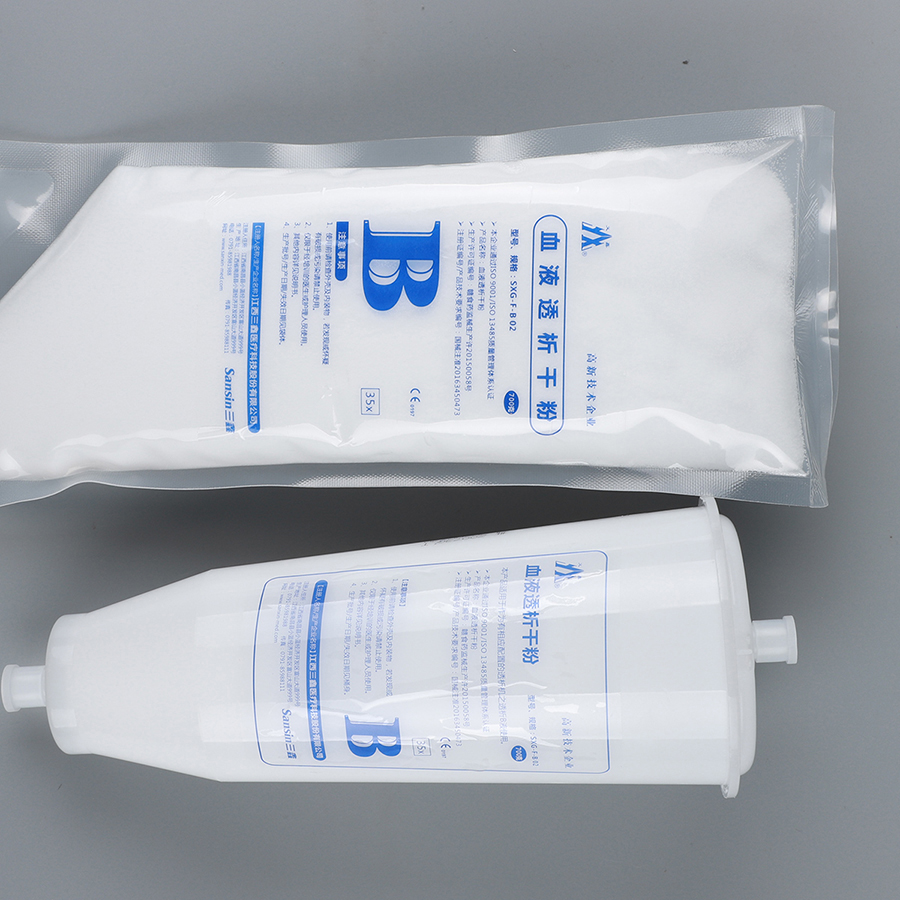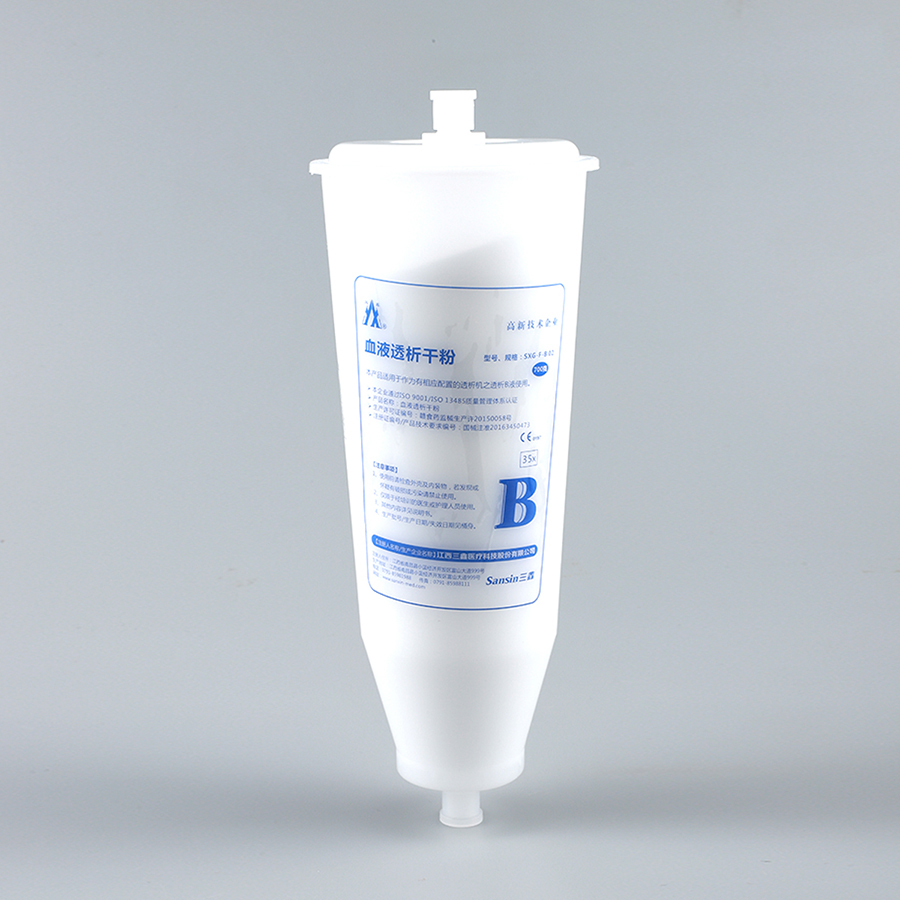 High purity, not condensing.
Medical grade standard production, strict bacteria control, endotoxin and heavy metal content,effectively reducing dialysis inflammation.
Stable quality,accurate concentration of electrolyte,ensuring the clinical use safety and significantly improving the dialysis quality.
Main Features:
◆ Real-time preparation to reduce microbial contamination and ensure the quality of dialysis.
Directly put use onto the equipment, avoid manual configuration of pollution
◆ Online constant temperature preparation, to avoid the low temperature when the sodium bicarbonate is not easy to dissolve
◆ Greatly reducing the work intensity of nursing staff to save time and make operate easily.
◆ The use of imported dialysis special grade sodium bicarbonate
◆ Small size package, easy to transport and store.
◆ Fit for most machines,such as Gambo, Braun, Bellco, and Nikkiso etc.
Hemodialysis powder specification and models:
SXG-F

---
Previous:
Tubing set for hemodialysis
---
Write your message here and send it to us