Hollow fiber hemodialyzer (high flux)
Product Detail
Product Tags
Main Features:
◆ High-quality material
Our dialyzer use high-quality polyethersulfone (PES),the dialysis membrane made in Germany.
Smooth and compact inner surface of the dialysis membrane is close to natural blood vessels, having more superior biocompatibility and anticoagulant function. In the meanwhile, PVP cross-linking technology is used to reducing the PVP dissolution.
The blue shell (vein side) and red shell (artery side) are made of Bayer radiation resistant PC material and also PU adhesive made in Germany
◆ Strong endotoxin retention capability
The asymmetric membrane structure on the blood side and the dialysate side effectively prevents endotoxins from entering the human body.
◆ Hight efficient dispersion
Proprietary P.E.T dialysis membrane bundling technology, dialysate diversion patent technology, significantly improve the diffusion efficiency of small and medium-sized molecular toxins
◆ High degree of automation of production line, reduce human operation error
The whole process detection with 100% blood leakage detection and plugging detection
◆  Multiple models for option
A variety of models of hemodialyzer can meet the treatment needs of different patients, increase the range of product models, and provide clinical institutions with more systematic and comprehensive dialysis treatment solutions.
High flux series specification and models:
SM120H, SM130H, SM140H, SM150H, SM160H, SM170H, SM180H, SM190H, SM200H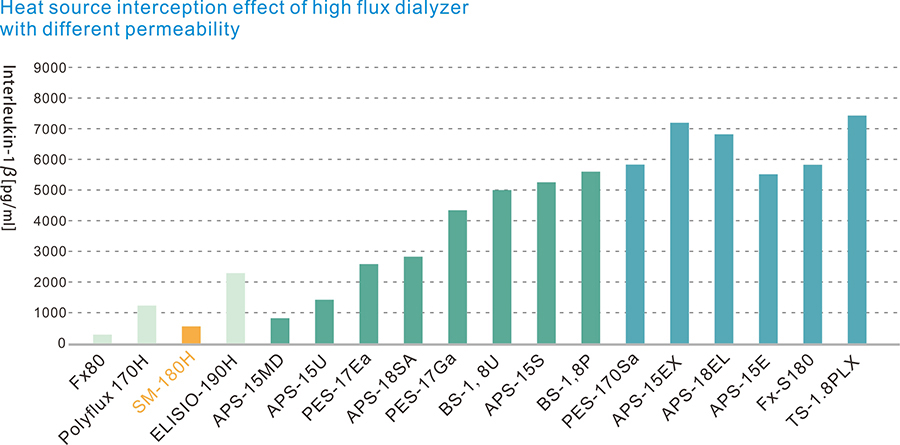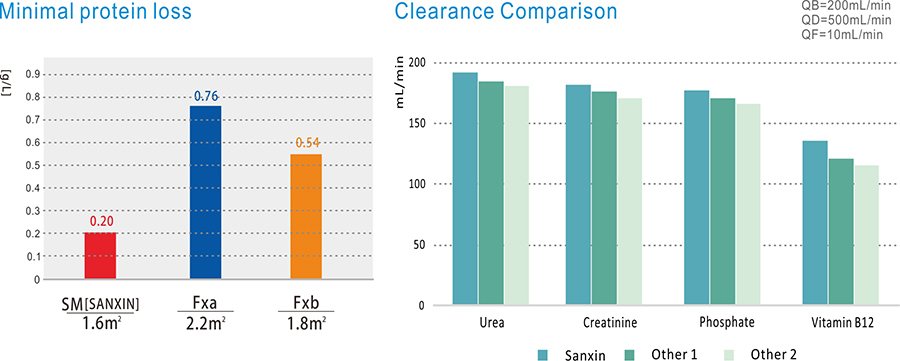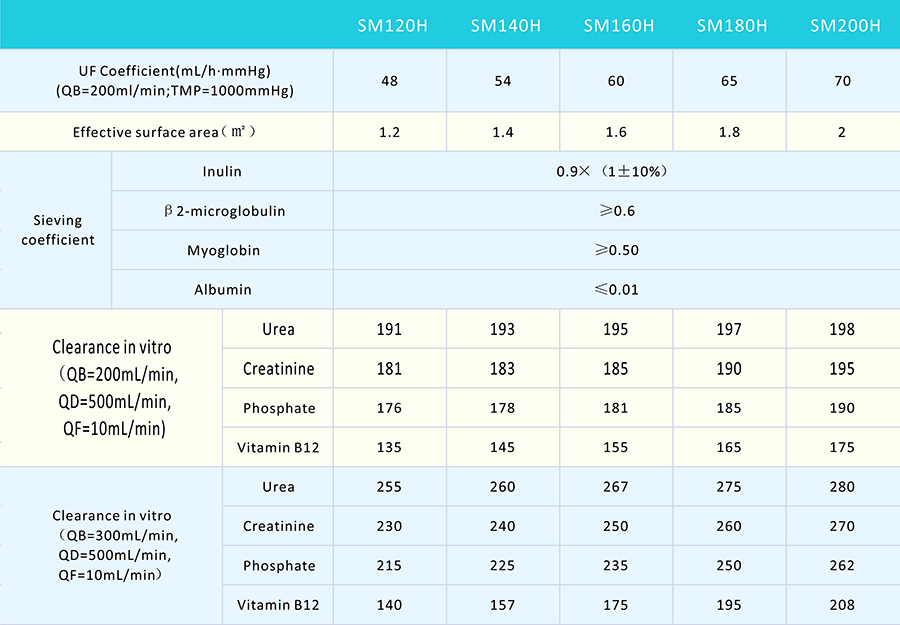 ---
Previous:
Hollow fiber hemodialyzer (low flux)
Next:
---
Write your message here and send it to us